Here/Now began in September 2020 as a monthly self-directed artist residency—


a flexible framework to support artists in their practices through current challenges
no matter where they were located. Members used the residency for inspiration,
motivation, education, accountability, and support

.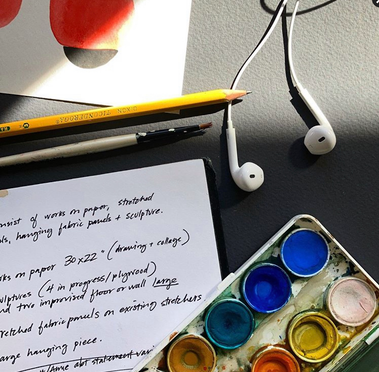 The most important part of here/now is its "residents", each starting where they were in their own art practice and moving forward together.
Here/Now offered support in several ways:
Each weekday of the month, members received a morning email message. These notes offered support and inspiration, reading suggestions, useful professional development links, time management ideas, artist's talks to listen to, useful workshops to plan for, art prompts, etc.
For more community and support, many joined the group email conversation, hearing about what others were doing, and sharing resources and feedback. Residents were invited to weekly zoom gatherings with fellow residency artists, and occasional remote work sessions.
Self-directed and Full Membership offerings